There is never a dull moment in the Harbour City. With it's many quirks and oddities, there's no place quite like it. It's a huge mix of people and cultures from around the world with some of the best cuisine and art on offer. If you ache for the outdoors, some of the world's best beaches and hiking trails are just a bus ride away. Rush hour is not for the faint of heart and it can be seriously expensive. Emphasis on the expensive part. Once you've lived in Sydney for a while though, you learn a few tips and tricks to make life in the metropolis a little bit smoother. Here are some survival skills you learn in Sydney, as told to us by Sydneysiders via Facebook.
1. Putting Google maps on every single time I get in the car so I can see the traffic jams and take different routes to avoid it.
First and foremost.
2. Being able to discuss real estate fluently at every social gathering
3. A trust fund to be able to buy a studio apartment.
4. Eating chips while ducking seagulls.
5. How to use a roundabout.
6. Being caught in a residential traffic jam in sydney's inner west because you didnt realise it was garbage day and you follow the garbage truck at .0067 km per hour because cars are parked on both sides of the street and it's barely wide enough for the garbo's.
7. What speed you can go over a pothole based on depth and width without popping a tyre.
8. Don't miss the turn-off because you'll definitely end up on the wrong side of the bridge!
9. Drop bears! And knowing the safest route to avoid dive bombing magpies.
A word of advice: don't ever forget about the spiders.
10. Checking your dark runners, dark bags, dark anything for funnel webs.
11. How to wrangle a Huntsman.
12. Killing a huntsman with a thong.
13. Identifying spiders.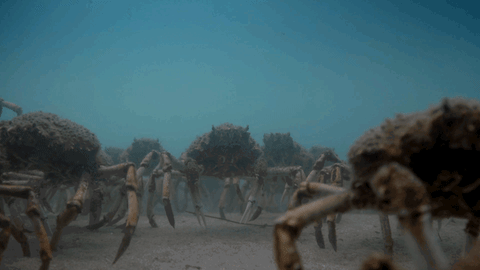 14. Alternating between Woollies and Coles for their weekly specials.
15. Taking a wrong turn leads you to a bridge and needing to travel at least 4 km before you can turn back, and not allowed to turn right or left every third street.
16. Being stoic when half the time I only have a 3G signal and they're still talking about 5G.
17. How to accept that spending 3 hours of life time in traffic for a short distance of 20km every day is the way it is.
18. Never going anywhere near where they film Home And Away. 😂
19. Learning how to pay $12 for a schooner of flat beer.
What's not to like?
20. How to avoid losing your lunch to an ibis.
21. Reverse parking a car into a space that should be geometrically impossible without a scratch.
22. Learning to eat in a restaurant before the 8pm closing time.
23. Having to ditch yet another umbrella in a bin after it turns inside out.
24. How to pretend that the beautiful harbour, Opera House and Harbour Bridge are just everyday sights but secretly, when overseas visitors comment on them, I just about burst with pride.
This 💛
25. Remembering my opal card.
26. Making sense of the central station.
You can check out any time you like but you can never leave.
27. Keeping left.
28. Hating Melbourne. 👀
29. How to accept being at home by 10pm the latest.
30. Adjusting to my neighbourhood which sleeps at 8/9pm.
31. How to curse (Sydney style) when the city is CLOSED by 11pm.
All our nightlife woes.
32. How to use the train stations as shortcuts across the CBD.
33. Navigating potholes.
34. Avoiding tolls like the plague.
This unfortunate truth.
35. Learning the train timetable.
36. Never go to Bondi Beach.
You're not a true Sydneysider if you don't hate Bondi.
37. Not go to Fairfield at night.
38. Dodging vomit on the pavement on the way to work.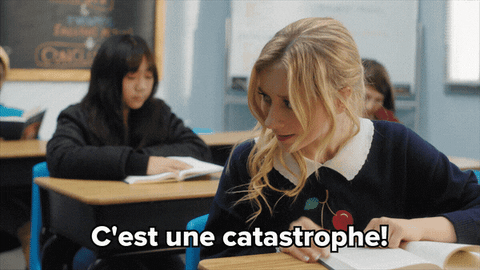 39. Ask social status before deciding if you like a person.
40. Deciphering the street parking signs.
Now you're all ready to move.
---