The Gentleman Magician, Bruce Glen, has captivated thousands. And, for over five years he has performed every Friday and Saturday night at the Sir Stamford Hotel in Circular Quay. His show, A Magical Soirée, combines fantastic stories with fascinating magic tricks to leave audiences in awe and wonder. You will have to see to believe but even then, will you?
The heritage-listed hotel, which features 18th Century Louis XV and Georgian antiques as well as one of Australia's largest private art collections, welcomes guests with Champagne and canapés before the show begins and the magic fills the room.
Experience A Magical Soirée at the Sir Stamford Hotel for a charming night out.
An enchanting evening with Bruce Glen is an invitation to spend time with a gentleman magician who was admitted as an Associate to the Inner Magic Circle in 2015, an honour reserved for a select few members of the world's most exclusive magic society, The Magic Circle. He has performed his brand of storytelling magic across Australia and the globe, wowing and captivating his audiences with his charm, manner and good-natured banter. But be warned, his shows are best appreciated by mature audiences.
The setting of his shows is the stunning five-star Sir Stamford Hotel. From the mahogany bar to the antique artworks, guests feel as if they have stepped into another era—one that could very well be Robert-Houdin's 19th Century Parisian salons or Hofzinser's 20th Century Viennese parlours. Every element of your night combines to entrance, from the bubbles to the gourmet canapés and the intimate audience where interaction and close-ups are guaranteed.
From over 300 reviews on Tripadvisor, A Magical Soirée has been rated excellent 277 times. It sits behind the Opera House for performances to see and in the top ten of concert & show experiences. Guests have said of the experience that it is "an amazing show", "have NO IDEA how it happened" and "was a night filled with magic and comedy".
Enter a place of wonderment with The Gentleman Magician's Magical Soirée at the elegant Sir Stamford Hotel in Circular Quay. With shows every Friday and Saturday night from 7:00pm onwards, you'll be in for a treat.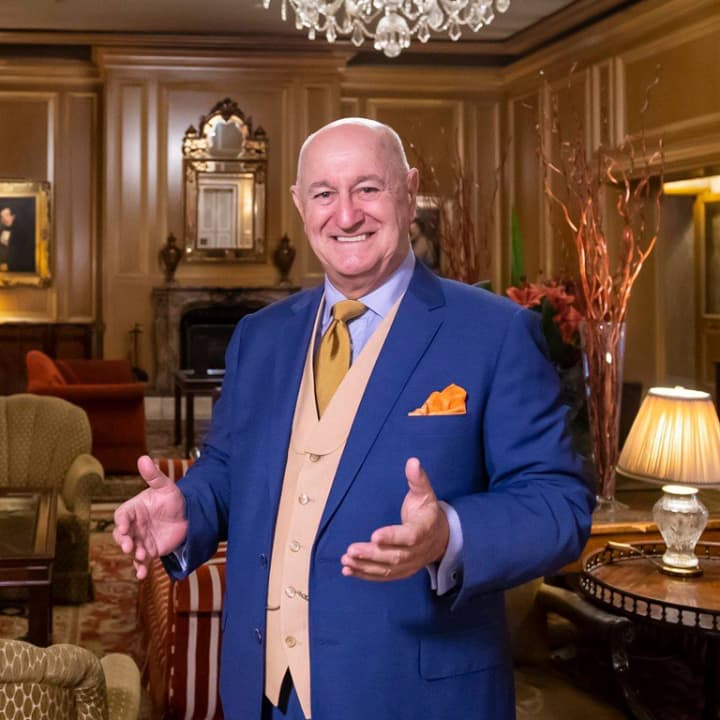 The Gentleman Magician's Magical Soirée
September 29, 2023 7:00 PM
A$110.00
---