Phoenix Collective is an Australian string quartet, known for captivating audiences all over Australia. The quartet consists of four highly talented musicians who bring their own style and energy to the stage. The mastery they exhume over their instruments is mesmerising, and their performances continuously enthral and delight audiences.
Are you looking for the perfect way to spend quality time with your family and friends, or perhaps a way to liven up your evenings? Then look no further! We are excited to announce Phoenix Collective's upcoming series of concerts, suitable for music-enthusiasts of all ages.
The concerts will be approximately 60 minutes long and tickets are only $50. Whether you're a musicophile or just looking for a fun night out, these concerts are sure to be a hit! So join us as we celebrate the joy of music together.
The Phoenix collective will be hosting a variety of shows around Sydney in 2023, so keep your eyes open as new dates are constantly being added.
Upcoming shows:
The Phoenix Collective Quartet has been wowing audiences in Sydney with their unique blend of classical and contemporary music, and now they're taking on the music of anime legend Joe Hisaishi. Hisaishi, who is perhaps best known for his work on the soundtracks to many of the beloved Studio Ghibli films, is one of Japan's most renowned composers.
The quartet's upcoming concert, entitled "The art music of Joe Hisaishi" will feature some of Hisaishi's most memorable compositions, including pieces from films like "Spirited Away," "My Neighbor Totoro," and "Princess Mononoke." The quartet's interpretation of these timeless pieces promises to be a unique and thrilling experience for fans of both classical and anime music.
Enjoy the music from all of your favourite anime soundtracks.
Performances
Time: 2:30 p.m.
Location: Mosman Art Gallery
Time: 7:00 p.m
Location: Hunter Baillie Presbyterian Church
Time: 2pm
Location: Anglican Community Church in Kincumber
For this performance, you can look forward to an afternoon at the atmospheric Kincumber Anglican Church. You will be treated to renditions of Beethoven, Vaughan Williams and Emma Greenhill.
The concert will kick off by paying tribute to the music from Arcadian England through the work of Ralph Vaughan Williams. The music of Williams is often referred to as "visionary" and his work has had a lasting impact on the musical world.
Phoenix collective will be performing Williams' String Quartet no. 1, a lively and imaginative piece that has stood the test of time. This will be followed by a rendition of music by Beethoven, who remains one of the most admired composers in the history of Western music.
The programme will be brought to a close by a world premiere from rising star Emma Greenhill. Emma Greenhill is an up-and-coming Australian composer, arranger and performer and her work is a breath of fresh air in the Australian classical music scene.
Allow The Phoenix Collective to astound you with their musical talents this November.
Performances:
Time: 2pm
Location: Kincumber Anglican Church, Central Coast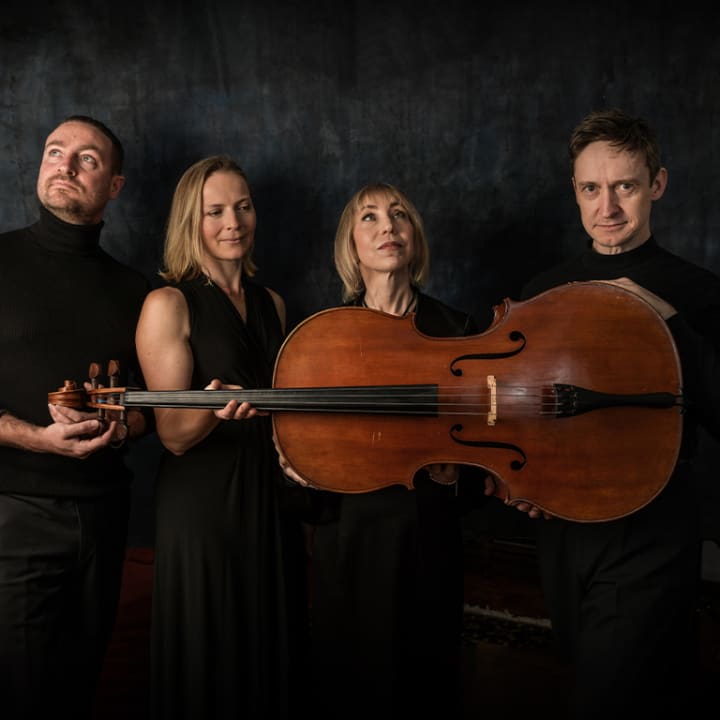 Phoenix Collective: Beethoven, Vaughan Williams & Emma Greenhill (Central Coast)
November 12, 2023 2:00 PM
A$50.00
---