The Magic Men are more than happy to strut their stuff on stage; to hip thrust, body roll and use props and tricks before ripping, stripping and revealing their sculpted hot bods. And, they're more than happy to have you join in on the fun, whether jumping up on stage when invited or shaking what ya' mama gave you throughout the dance breaks in the Feel The Magic show.
Magic Men are Australia's best male dancers and their shows serve up a heart-racing and sweat-inducing spectacle. From the hunky stars in their eye-catching costumes to the gorgeous waiters, who will be serving you a glass of sparkling on arrival, this is one cheeky live show that is not for the prudish.
All the men ooze charm and, according to their Google reviews, are an "absolute blast", but are also "friendly", "very polite, professional and respectful" as well as "so lovely". They give incredible performances utilising all the tools at their disposal to whip audiences up into a wild storm of oohs, arghhs and woos.
One after the other, and with some performing in duos, these men will have you screaming. And some lucky ladies might even get the opportunity to join these Adonis-like gentlemen on stage where they'll be treated with all the care in the world and experience what it's like to be the centre of everyone's attention. There's even time to mingle and dance throughout the two-hour live performances that feature three parts as well as complimentary finger food for you to bite down on in case it all gets a bit much.
You will find Feel The Magic at the Shark Hotel on Saturday nights in Sydney. So, if you're looking for a cheeky night out, you now know where to go as this is one show that might just tickle you pink. And then some.
Want to see and know more, check out their website, or take a peek at their Instagram, Facebook and TikTok.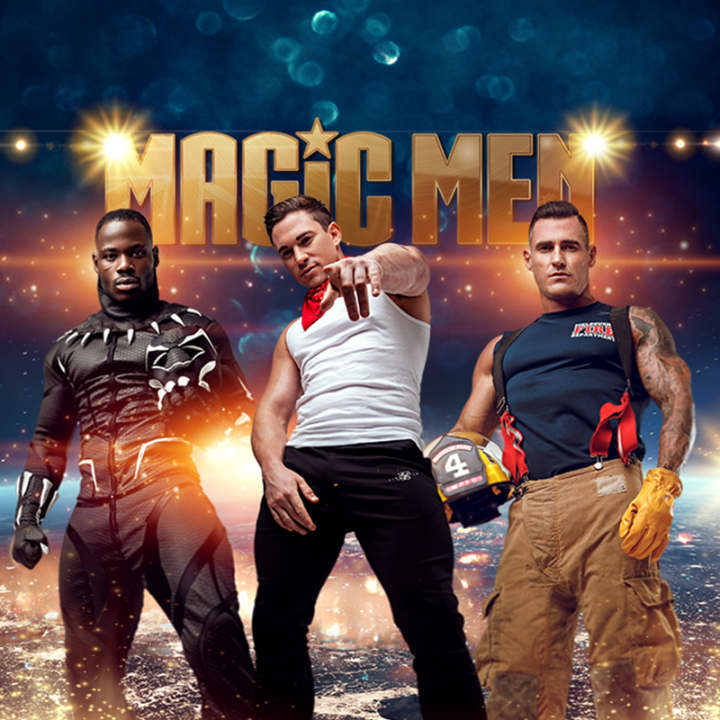 Feel The Magic: Magic Men Live
---