Are there any objections?
You've heard of the classic wedding cake. You've heard of the equally delicious wedding cupcakes. But, what about wedding doughnuts? Krispy Kreme has decided to step up and enter the wedding dessert space with their new range, The Wedding Dozen.
Dreamy doughnuts for a dreamy day
Picture the Krispy Kreme signature Original Glazed doughnut, hand-dipped and drizzled in creamy white chocolate truffle. Add a sprinkle of white pearl sugar and you have Krispy Kreme's delicious wedding day doughnuts.
These treats are made to order and only available online. They cost $39.95 per dozen and there is a minimum order quantity of three dozen.
These doughnuts are perfect for intimate micro-weddings, a trend that may have started with COVID but is certainly here to stay. Give them as favours to your wedding guests or display them proudly on a doughnut feature wall. Either way, these beautiful doughnuts will be a memorable addition to your wedding day.
Of course, if you're not planning a wedding, you can still order these doughnuts for yourself. They might just be the perfect treat to escape the lockdown blues. Sit at home in your best outfit and munch away.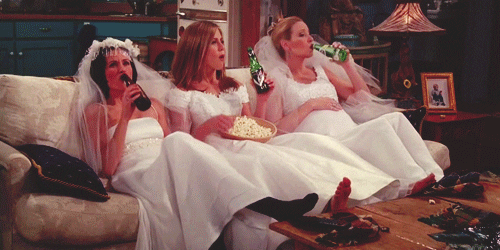 Similarly, if you'd like to add a touch of colour to your celebration, you can also order a Doughnut Cake Pack. This pack includes a dozen Original Glazed doughnuts and two dozen assorted favourites.
To get your hands on wedding doughnuts from Krispy Kreme, simply order online by 5pm for click-and-collect the next day, or for delivery the next weekday. Click-and-collect is recommended for special events and time-specific requirements, which would be most weddings. Deliveries cannot be made on weekends or public holidays.
To learn more about The Wedding Dozen, click here.
---