After a sold-out and standing ovation concert by Hiatus Kaiyote's Nai Palm last year, Candlelight Original Sessions is returning in 2023 with Australian singer, songwriter and producer JOY.. The multi-hyphenate artist has had a meteoric rise since her triple j Unearthed discovery and has gone from beatmaking in her bedroom to a sold-out Australian tour and touring Europe in support of Demi Lovato in just a handful of years.
However, this January, the classically-trained pianist will take to the stage in The Great Hall at the University of Sydney for a one-off, intimate and completely original Candlelight performance of her own songs, some of which will see special collaborations with a string quartet. For fans of JOY., as well as Australian music, this is a not-to-be-missed, awe-inspiring performance in the Hogwartsesque university building.
Get your tickets to experience JOY. by Candlelight on Saturday 28 January.
Illuminated by the flickering light of hundreds of candles, JOY. (real name, Olivia Joy McCarthy) will pare back the atmospheric synths and pulsating beats of her self-professed sound sorcery for what's bound to be an equally ethereal experience beneath the 12 wooden figures perched on the ceiling beams of The Great Hall. As candles twinkle like stars, audiences will get to sit back and do the inevitable sway that accompanies her blend of lyrics and melodies.
Although the program of songs will not be known until the evening of the candlelit concert, audiences can expect to float through JOY.'s catalogue of tracks. From her debut EP "Ode", in reference to Ode to Joy, the final movement of Beethoven's Ninth Symphony, to her most recent release, Portal, audiences will experience the essence of her soulful, electronic and R&B-infused pop sound as she shifts from guitar to piano and back again.
A string quartet will join JOY. throughout the night on select songs—moments that are bound to demonstrate that Olivia McCarthy is one of Australia's most promising musical talents.
JOY.'s Candlelight concert comes on the back of a busy year for the artist, which has included production credits on "I Never Liked You", Future's Grammy-nominated rap album. She has also spent time recently in the studio with DJ Khalil and collaborating on hits for the Weeknd among a whole suite of other artists.
The first of JOY.'s three Candlelight Original Sessions concerts takes place in Sydney on Saturday 28 January at 6:30pm before she jets off to Melbourne and Brisbane to perform amidst a sea of candles. Doors will open at least 30 minutes prior to the performance so that the audience can find their seats and be immersed in the radiant light of The Great Hall.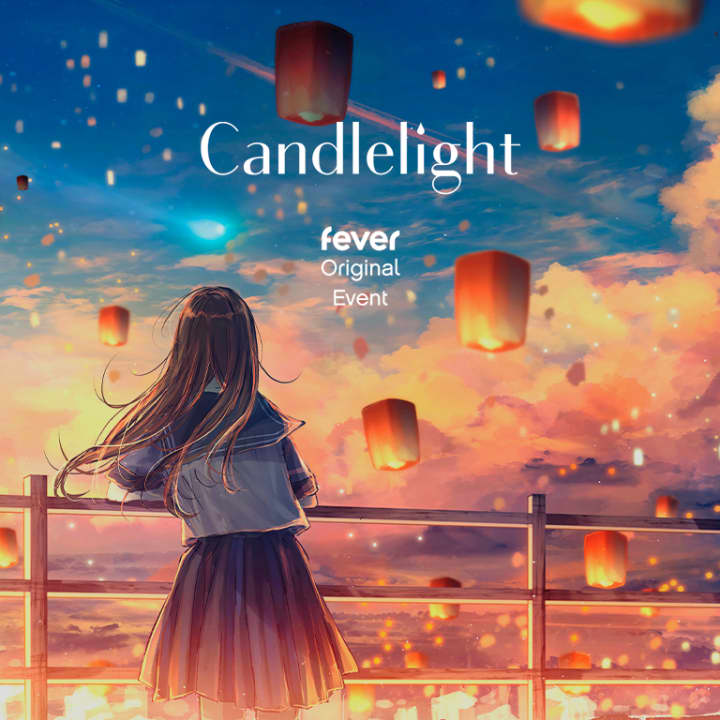 Candlelight: Best of Joe Hisaishi
---