The gates are now open for  Authentic Flamenco, with shows until October 7. Brought to the stage by The Royal Opera of Madrid, attendees will be able to see world-renowned flamenco dancer Paula Rodríguez perform live at the Seymour Centre and the Hayden Orpheum. After receiving over 50 000 attendees across the USA and Brazil, this is a production you won't want to miss! Tickets are still available, but you'll have to get them soon to avoid missing out.
This traditional Spanish flamenco show has been created by the award-winning dancer and choreographer Amador Rojas. The performance will be brought to life by the internationally acclaimed Paula Rodríguez, who will be accompanied by a talented ensemble of other Spanish artists. 
Paula has been mastering this dance style since childhood and has trained professionally under a variety of Flamenco masters. Her talents have garnered her numerous accolades, and she has performed on stages across the world. Her performances are a true testament to the power and beauty of this traditional art form. 
While most of us are familiar with the stereotypical red dresses and finger snaps that accompany flamenco, the true essence of this dance style is an expression of passion and emotion. The dance and accompanying music is an artistic display of the trials and tribulations of humanity. To see it performed by some of the most proficient flamenco dancers in the world is something that many people could only dream of! 
Authentic Flamenco is a family-friendly event where all ages are welcome, but attendees under the age of 16 should be accompanied by an adult. Whether you're young or young at heart, this show will be an unforgettable evening of cultural enrichment.
There's no better and more authentic way to witness the beauty of this captivating Spanish tradition. So, get ready to immerse yourself in the spirit of flamenco as Paula Rodríguez, captivates you with every finger click and heel stomp.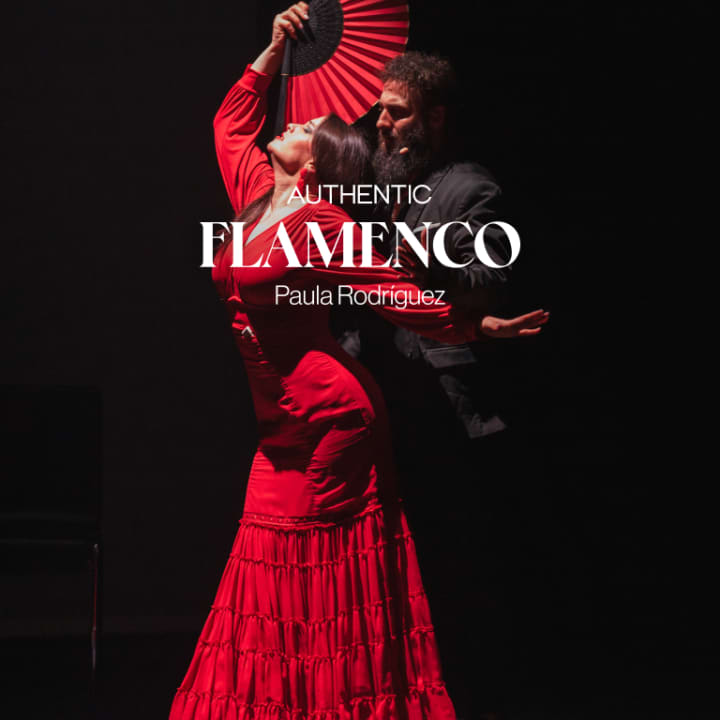 Authentic Flamenco Presents Paula Rodríguez
---