Turkish mosaic lamps are stunning. Their unique geometric patterns and designs and range of stunning colours and forms make them a superb addition to any space. But while an original lamp handcrafted in Turkey can set you back a pretty penny, Art Masterclass is teaching the ancient mosaic tradition here at its Turkish mosaic lamp workshops here in Sydney.
Decorate your space with a Turkish mosaic lamp at this workshop.
Art Masterclass is the first workshop in Australia to teach the art of traditional Turkish mosaic lamps and in its 2.5-hour workshops, participants will learn the techniques used to create the breathtaking Islamic geometric patterns. You will then practice assembling the tiles in your favourite pattern and once that has been mastered you will tackle the challenge of laying the tiles and fixing them to the lamp.
Participants will receive all the necessary materials and instructions in the Turkish mosaic lamp workshops to then go forth and complete the final stage of their lamps—grout or plaster the lamp—so that the tiles remain fixed and in their attractive design. Then, it's almost time to stick a bulb inside and see your artwork glow.
The Turkish mosaic lamp workshop would not be complete without some delicious Turkish tea, a selection of delectable treats and homemade Turkish shortbread to nibble on as participants pick and choose their favourite geometric patterns.
The Art Masterclass workshop takes place on Fridays at 5pm and on Saturdays and Sundays at 10am, 2pm and 6pm. It costs just $99.
Sign up below.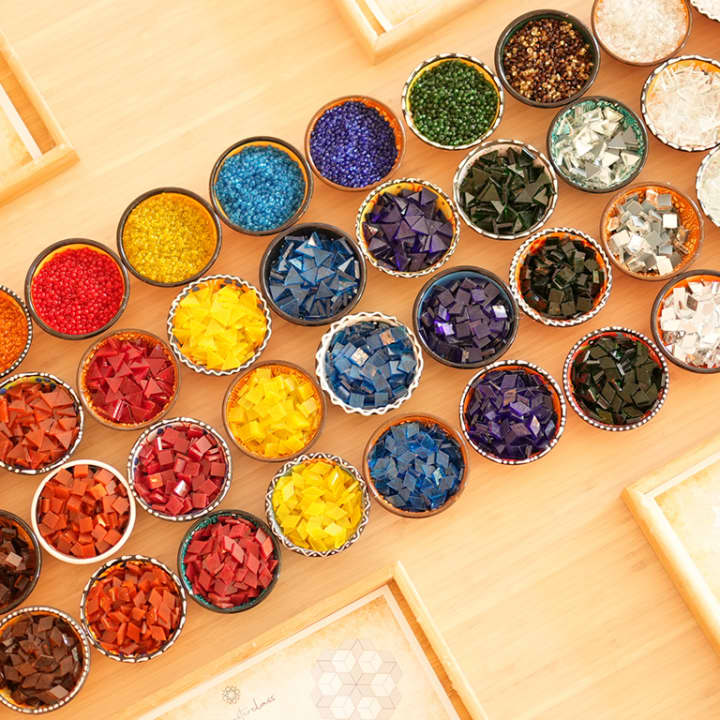 Turkish Mosaic Lamp Workshop - Sydney
September 29, 2023 5:00 PM
A$99.00
---