In 1927, the New South Wales parliament introduced the pistol licensing act and the dangerous drugs act which imposed severe penalties for carrying concealed firearms and prohibited the sale of cocaine by chemists. Among other policies, it resulted in the rise of the Razor Gangs and a bloody time for the city where gangsters ruled and terror spread.
Discover what went down on the Razor Gang True Crime Walking Tour of Sydney and you might just be surprised at how horrifying life was back then.
Find out what lies beneath Sydney's modern facade.
Sydney's beginnings make for some of the most riveting tales to be told and you can be sure that the historical underbelly will peel back the curtain of the city you call home and reveal its bloody secrets.
From the soap-opera-like lives of the most notorious gangsters in the post-war era to the old Speakeasy party scene, you'll tread the very same streets that saw men and women intimidated, threatened and murdered.
Did you know that razors were the favoured weapon of choice and that there were over five hundred slashings during this time?
The Sydney Razor Gang True Crime walking tour lasts around 90 minutes and includes a fair bit of walking. However, the time will fly as you pound the pavement and take in Sydney's brutal past. You'll get to hear the true stories of the larger-than-life personalities that terrorised the streets and even get a taste of what it was like to live outside of the law.
Departing at 7:30pm on Fridays and 3:30pm on Sarturdays and Sunday, the tour begins at the Darlinghurst Fire Station on Victoria Street (beneath the famous Coca-Cola billboard) and winds its way through the city and ending right back where you started.
Take a trip down memory lane and hear the tales that the city has tried to forget.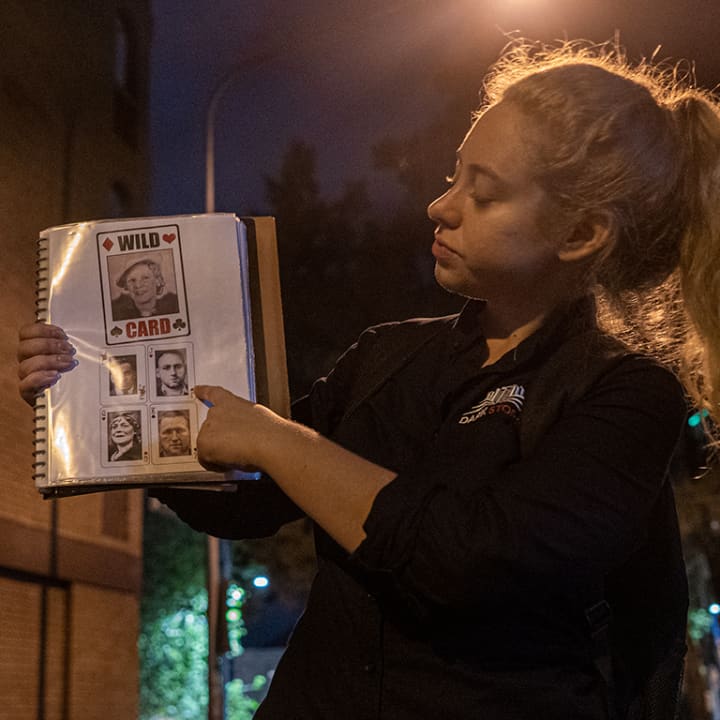 Sydney's Razor Gang True Crime Tour
October 6, 2023 7:30 PM
From A$25.00
---