Talk and Tease has been on stage at The Bamboozle Room—one of Sydney's premier venues combining burlesque, cabaret and comedy—for some time now. But, don't let that detract you from going once, twice, or even a handful of times because the line-up and routines are constantly changing. Combining the show's favourites with new, showstopping talent, you can come back to it over and over again to be thrilled by the debaucherous antics and risqué vintage glamour.
Audiences have been rating the night highly, saying, "Brilliant night filled with laughter, a breath of fresh air" (Alana) and "We were treated like royalty all evening. Wonderful energy from stage" (Alex). Join in on the fun, and leave your inhibitions behind.
Talk and Tease your way through a two-course dinner and add bottomless bubbles for a bit of sparkle to your evening.
Things are bound to get out of hand as your vaudevillian host—a hilariously suave and devilishly handsome man with a large beard, Mac Galleon—and his playful friends get up to no good to entertain and delight. They're Sydney's most dynamic entertainers and their energy will draw you in, turn you on and leave you wanting more.
Guests at The Bamboozle Room will be treated to stand-up comedy, choreographed dancing, live-singing and circus performances as well as plenty of striptease and burlesque. It will be a night full of nipple tassels, inuendos, and bump n' grind moves that excite, enthrall and stoke your burning desires.
Audience members will get the full Bamboozle Room experience with a two-course dinner ($99) and can add optional bottomless bubbles ($150), which we think is by far the best way to experience this cheeky spectacular. For those looking to add an extra sweet touch to the end of their experience, dessert can be ordered at the venue separately.
Performing every Friday, Saturday and select Sundays, this is a sure way to add some glitz and glamour to your weekend plans.
For a night unlike any other at one of Sydney's top-rated live shows, head along to the Bamboozle Room in Kings Cross for Talk and Tease. You might discover a side of yourself you never knew you had.
It's time to settle in, buckle up and go along for a wild ride.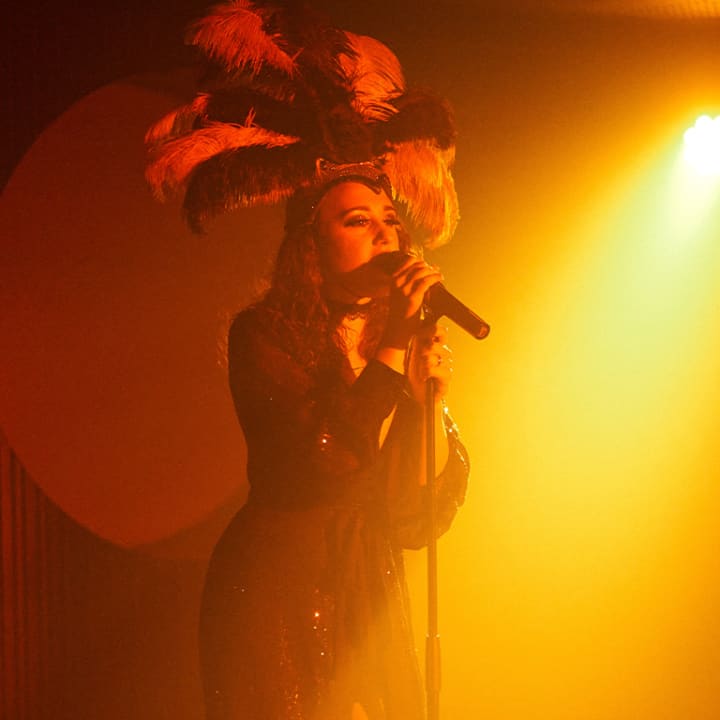 Talk and Tease Dinner Show in the Bamboozle Room
---