Dining in the Dark is a foodie experience that takes from one sense and gives to another. The enigmatic event, where diners sit blindfolded in a dimly-lit restaurant and are served a three-course meal, has been backed by psychologists as a way to amplify the flavours of your food and elevate taste to a whole other level of deliciousness. It's not easy to eat but you've got to be daring to find out how good food can really taste.
In Sydney, the sensational experience has turned its attention to the beautiful and delicious world of Italian cuisine at Capriccio Osteria—one of the city's finest Italian restaurants. It's time to tantalise your taste buds à la Italiano.
Make your reservation for Dining in the Dark's Italian edition here.
Guests will be led into the barely-lit space by a guide who'll be on hand to make sure you don't bump into anything on your way in and blindfolds will be provided to all guests, which will help to heighten your senses. They also help stop you from peeking at what's on your plate and ruining the experience.
Although you might struggle at first with the cutlery, it is said that the flavours and textures of what you will be eating will seem to have been dialled up a notch or two. What's sweet will be sweeter, what's sour will be sourer and the combination of each and every facet on your plate will pop in your mouth.
Guests do have the option of choosing from a meat, seafood or vegan set menu prior to the event to ensure that they don't eat something they don't want to. However, that's pretty much all the information you get about your meal. Besides, any more and the experience just wouldn't be the same.
As you dine the evening away, you'll find yourself enjoying all the unique textures and flavours of the cuisine that you might overlook on an ordinary basis. Dining in the Dark at the famed Capriccio Osteria Italian restaurant takes place on select dates throughout the year with two available dining sessions per evening. Make sure you book a spot in advance to secure a table.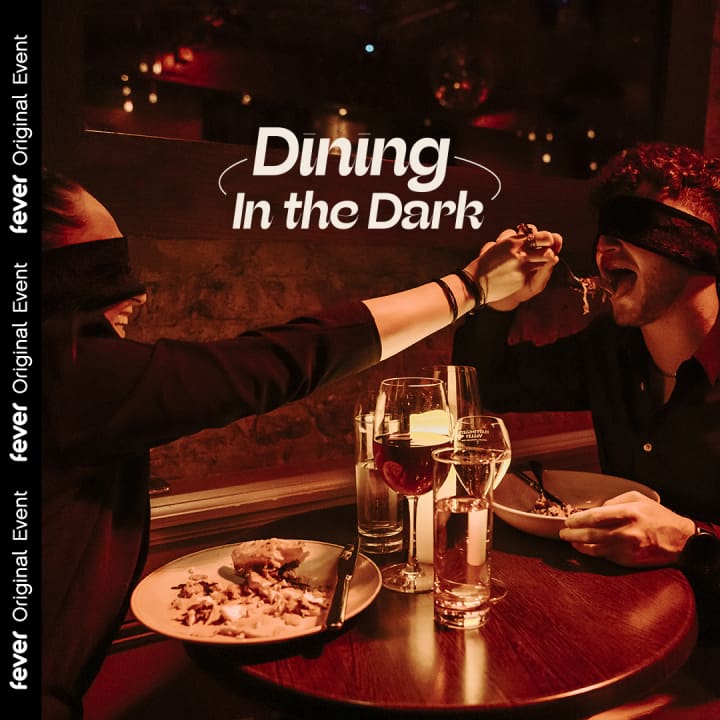 Dining in the Dark: Italian Cuisine
---