There is a philosophy, a process and an art to the performance of a traditional Chinese tea ceremony. It requires a certain skill and discipline to carry out each purposeful and measured movement so that participants not only remain present, but are also able to fully appreciate the complex tastes and aromas.
Cara, the founder of Altitude Tea in Sydney, has been practicing and perfecting the traditional tea ceremony using a Gongfu set for several years, transforming the 21-step process into a fine art. With numerous exotic teas all grown in extreme altitudes as your guide, she facilitates a journey into peaceful relaxation.
Calm your mind, body and soul with tea as your teacher.
At Altitude Tea's Mindful Tea Ceremony, a Gongfu set and style—a way of preparing, serving and appreciating tea that has been used in China for more than a millennia—is used and guests will embark on a calming experience where the stresses of everyday, busy life fall away.
They will hear all about the wisdom and philosophy behind each purposeful and measured movement, receive tips to drink tea mindfully and also learn how to properly appreciate the distinct and varying tastes and aromas of teas through cupping.
For their 90-minute tea ceremony, guests will be able to choose from over 30 exotic varieties of tea, all of which have been blended and packaged locally in Australia but sourced from around the world. Guests will also discover the origins of various teas, and how extreme altitudes contribute to their natural sweetness, unique complexity and depth.
Those interested can also learn all about cold brew teas—perfect for when the weather really warms up—and the traditional tea ceremony will come to a close with a sound bath meditation using a crystal singing bowl to further guests' journey into serenity. 
Altitude Tea's Mindful Tea Ceremony takes place daily at 11am, 2pm, 4:30pm and 7pm at the Altitude Tea room in Waterloo. To participate is to take time out of your busy day and treat your inner self. Surely, you deserve a moment to unwind and reconnect.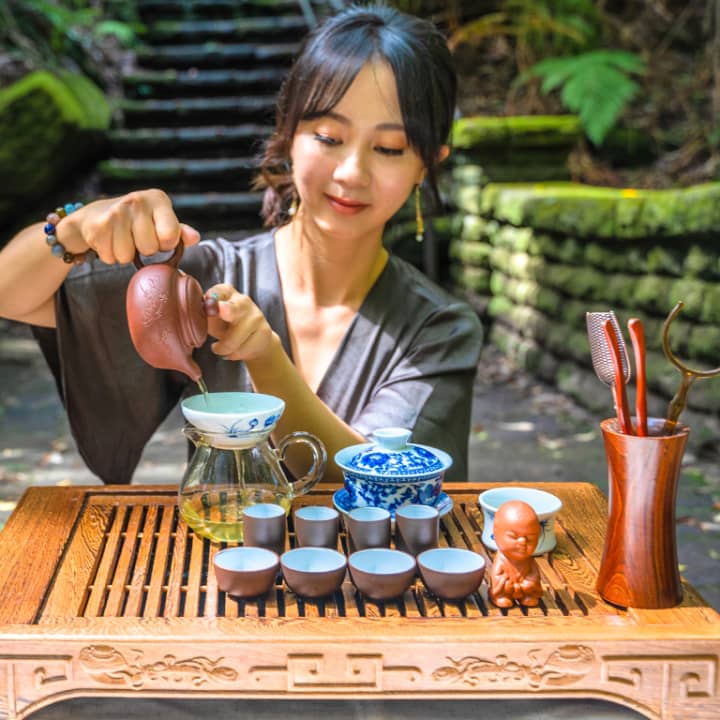 Altitude Tea: Reconnect and Learn to Drink Tea Mindfully
---